Battle for Cattle is a fun video game developed by Biofaction and a fantastic tool for the dissemination of the European project MycoSynVac.
In Battle for Cattle, the public can learn everything about diseases, treatment, bacteria and viruses. In the game, the player is confronted with sick farm animals and the problem of antibiotics overuse. The player experiences an increase in antibiotic resistance and learns about the importance and principles of vaccines. The player has to save the lives of cows on a farm and take control over the design of a synthetic biology vaccine.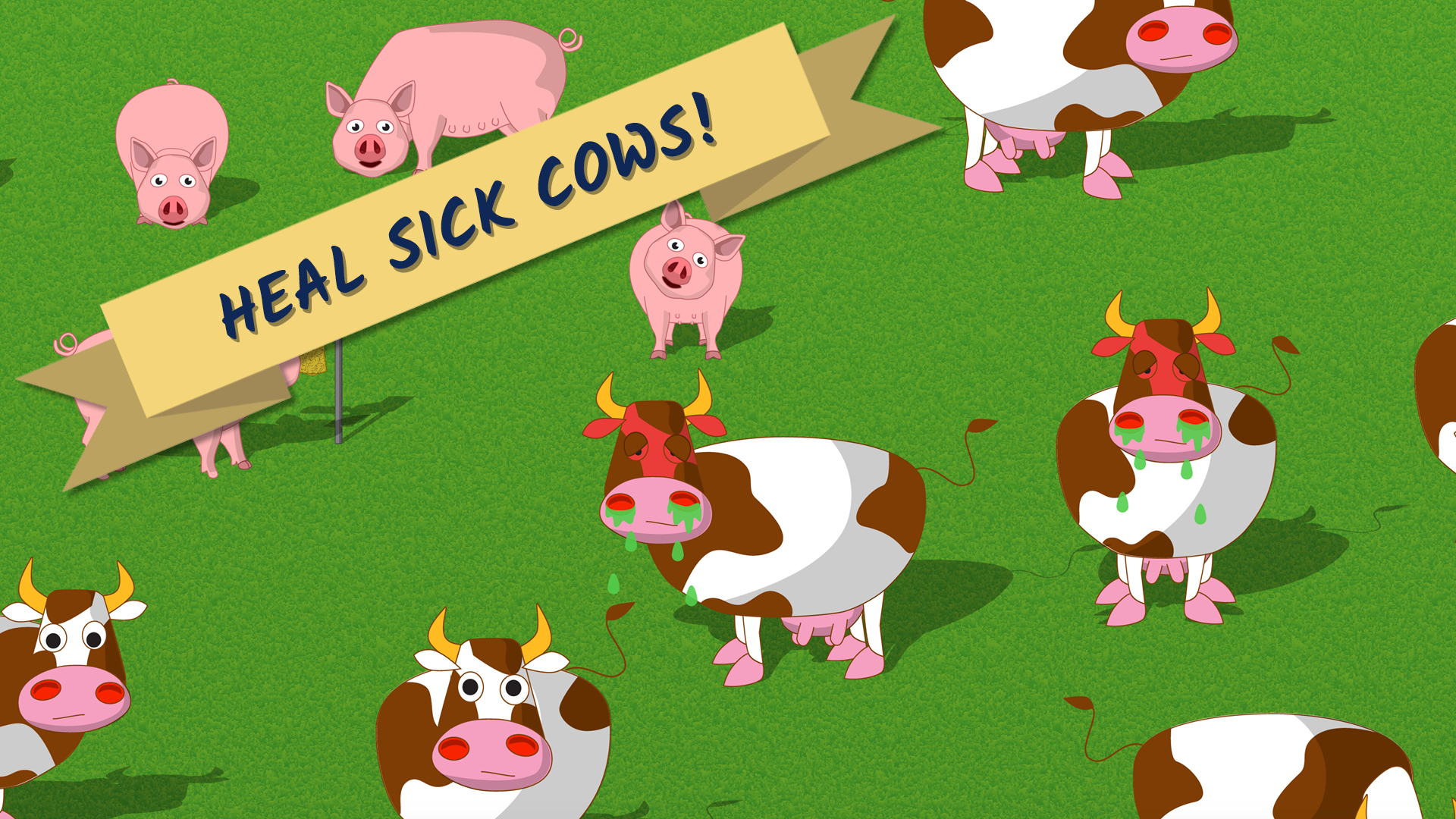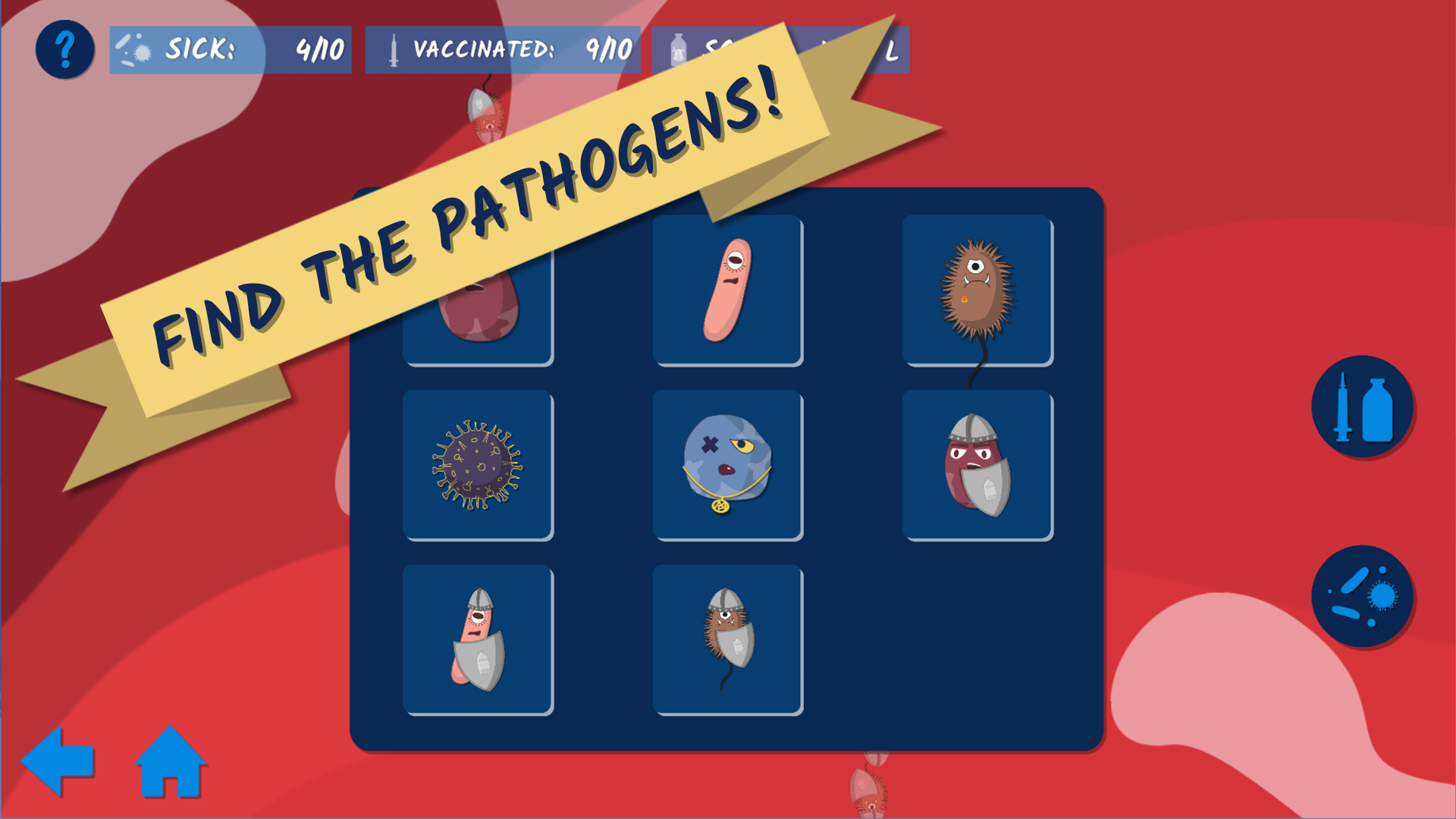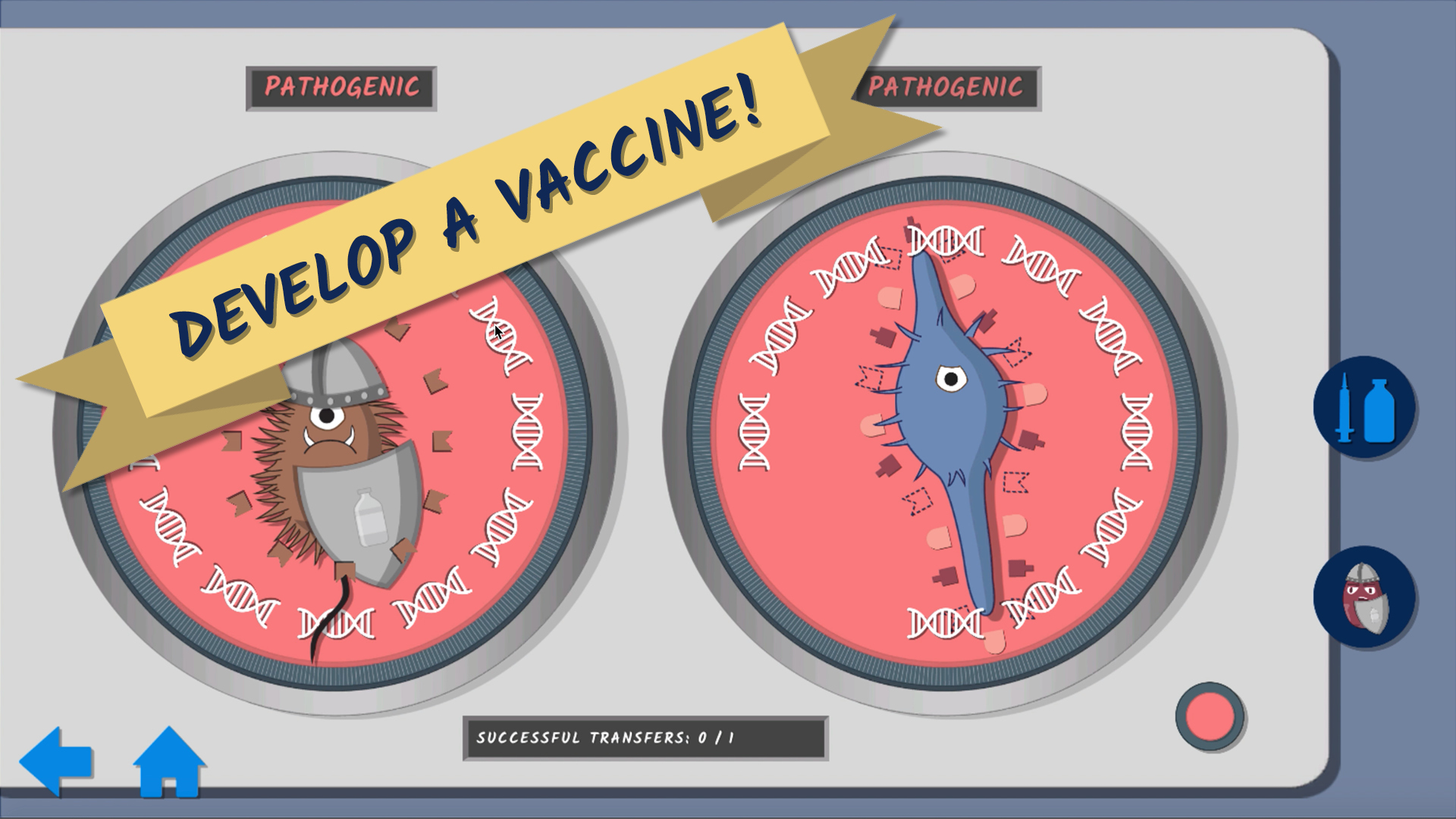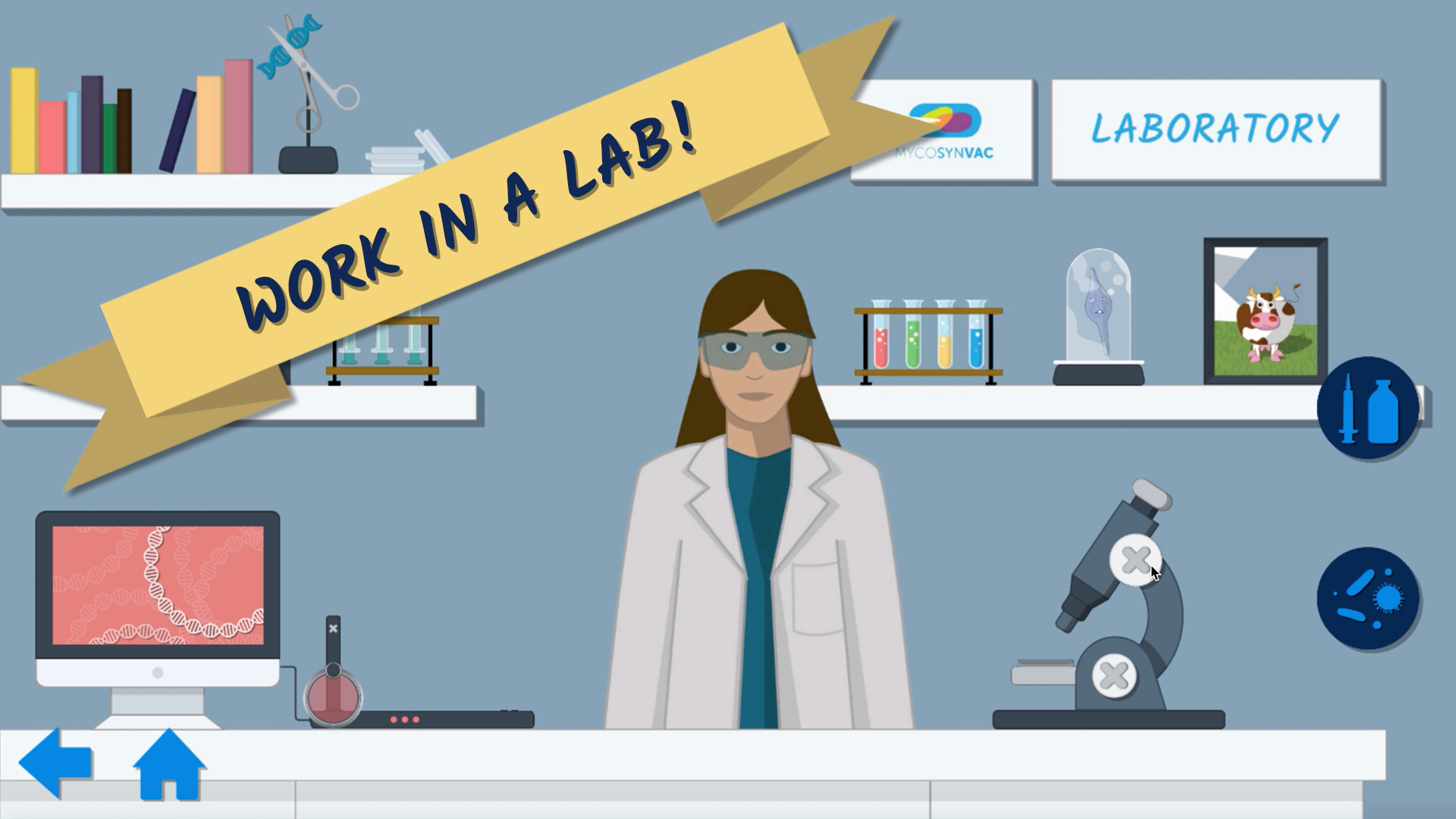 You can have a glimpse of the game by watching the video below , download it for free on Google Play, App Store or play online on the game website.
Battle for Cattle was presented at different scientific events and received a very warm welcome by the public. On the 5th of October 2019, the game was presented at the Barcelona Biomedical Research Park (PRBB) during the Open day which is a wonderful initiative in which Barcelonians have the possibility to meet scientists and learn about the research they do at the PRBB. Kids and also adults really enjoy the game. It is both educational and fun.
The very same day the game was also showcased at the Dutch science weekend. And they loved it there, too.
Battle for Cattle was even used as a teaching tool in a school in Indonesia, to talk about how antibiotics and vaccines work.